Chocolate Orange Fudge Cake 巧克力香橙蛋糕
Saw this recipe in Women's Weekly cookbook and baked this Chocolate Orange Fudge Cake for SY's birthday two weeks ago. The recipe was quite straight forward and as I was making the cake, I could tell this cake would be full of chocolately and orange fragrance. The chocolate ganache cream wasn't smooth as you could spot the orange zest bits on it…not very pretty indeed 🙁  Too bad that I didn't get the chance to taste this cake as I had to take a few pictures hurriedly before delivering the cake and had to rush home after that. I was delighted with the feedback …. it was quite good, fudgy and yummy. Definitely baking another one for my family to try.
Chocolate Orange Fudge Cake
Ingredients
125g Butter, chopped coarsely
250g Dark chocolate, chopped coarsely
100g Self-raising flour
150g Caster sugar (used 100g)
3 Eggs
zest from one orange
60ml Orange juice (1/4 cup)
2 tbsp Contreu liqueur (optional)

Chocolate orange ganache

200g Dark chocolate, chopped
zest from one orange
160ml Whipping cream (I used one small packed 200ml, after boiling then measure)
Instructions
Preheat oven to 180C. Grease 20cm (8inches) round cake pan; line base with baking paper.
Stir butter and chocolate in medium saucepan over low heat until smooth. Transfer mixture to a large bowl. Cool 10 minutes.
Add sifted flour, sugar, eggs, zest, juice and liqueur to chocolate mixture; beat at low speed with electric mixer until ingredients are combined. Increase speed to medium; beat about 2 minutes or until mixture is smooth.
Pour mixture into pan; bake about 55-60 minutes. Stand cake in pan 5 minutes; turn, top-side up, onto wire rack to cool.
Meanwhile, make chocolate orange ganache. Spread cake with 2-3 layers of ganache.
Chocolate orange ganache - Combine chocolate and zest in medium bowl. Bring cream to the boil in small saucepan at medium heat. Add cream to chocolate mixture; stir until smooth. Stand 15 minutes or until ganache is spreadable.
巧克力香橙蛋糕
      材料:

      125克 牛油,切块

      250克 黑巧克力,切碎

      100克 自发面粉,过筛

      150克 白砂糖

      3个 全蛋 (70克一个)

      1粒 香橙屑

      60毫升 鲜橙汁

      2汤匙 香橙酒 (可不放) 
     巧克力香橙酱

     200克 黑巧克力,碎

     1粒 香橙屑

     160毫升 植物性奶油 (我用一包200毫升奶油,煮过后约剩160毫升) 
预热烤箱至180度。 一个8寸圆烤盘涂油底部铺纸.

用小火将牛油和巧克力搅至融化光滑。倒入在一打蛋器中,待凉约十分钟,备用。

把萨过的自发面粉,糖,鸡蛋,香橙屑,香橙汁及香橙酒一起放入巧克力酱里,用中速度搅拌均匀约两分钟至滑。

然后将巧克力面糊倒入烤盘中,烤约55-60分钟。让模内的蛋糕放凉约5分钟,脱模后放在铁丝架上待凉。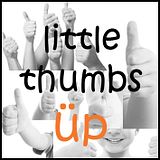 This post is linked to the event, Little Thumbs up organised by

 hosted by Ann of Anncoo Journal 

 
**************