Little Thumbs Up April :Orange!
Orange is one of the popular fruits in the world. Like most citrus fruits, orange is a good source of Vitamic C. It is also vital for the proper function of a healthy immune system, is good for preventing colds. It also helps to reduce the risk of colon cancer as it helps to get rid of free radicals that cause damage to our DNA (refer to Times of India). Orange can be taken in many forms. It can be eaten fresh, or processed for its juice and the skin can be made into fragrant peels or marmalade jam. It works wonderfully as a snack but also can be a major recipe ingredient in various dishes and bakes.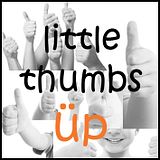 四月份小拇指 :香橙飘香
欢迎大家一起来分享您家的 Orange 作品和食谱,大家一起来参与吧!!
I'm so honored to be the host for Little Thumbs Up event for this month April 2014 which is organized by Zoe of
Bake for Happy Kids
and Doreen of
My Little Favourite DIY
. Orange is the ingredient I've chosen for the theme. I love orange and have posted a few recipes in my blog before. You may like to check on my recipes below by clicking on the pictures to my posts.
To join us, simply bake or cook any recipes using the ingredient for this month ORANGE. Recipes that you used can be from cookbooks, magazines or websites. Submit your "ORANGE" post as many as you like by linking to the thumbnail linky provided at the bottom of this post.
Your submission must be a current and new post, older posts not accepted.
Mention Little Thumbs Up in your post, and submit your post to the thumbnail linky and mention This post is linked to the event, Little Thumbs up organised by Bake For Happy Kids, and My Little Favourite DIY, hosted by Ann of Anncoo Journal at this post.
Feel free to display Little Thumbs Up badge in your post.
Last date of linking will be on April 30 2014 and feel free to visit the blogs from the links and leave your comment.