Sago Pudding with Gula Melaka Syrup 椰香西米布丁
This Sago Pudding with Gula Melaka Syrup is a popular dessert in Asia. It is best to serve this pudding, chilled, as an after meal dessert. After baking the
Coconut Cotton Cake
, I used the remaining coconut milk to make 4 small cups of this sago pudding,   This is a fast and simple dessert and that I'm sure everyone at home will enjoy this pudding with the creamy coconut milk and fragrant sweet gula Melaka syrup.
Sago Pudding with Gula Melaka Syrup 椰香西米布丁
Ingredients
150

g

sago pearls

1.5

litre water

-

6 cups

125

ml

coconut milk with a pinch of salt

Gula Melaka Syrup

60

g

gula melaka

-

palm sugar chop to pieces

40

g

water

1

pandan leaf

-

tie into a knot
Instructions
Rinse sago pearls under running water in a sieve till water runs clear, drain and pour into boiling water. Stirring constantly until sago pearls become translucent (about 10 mins). Then drain and rinse away excess starch under running water.

Spoon sago pearls into serving cups or moulds and place in refrigerator chill to set.

Boil gula melaka, water and pandan leaf in a small pot over low heat under sugar melted completely (simmer about 2 mins). Then strain and reserve the syrup.

To serve, drizzle the coconut milk and syrup over chilled sago pearls. Best to serve this dessert within a day.
Share on Facebook
Pin Recipe
Print Recipe
椰香西米布丁
  材料:做4小杯
 150克 西米 (沙谷米)
 1500毫升 清水
 125毫升 椰浆,加入少许盐
椰糖酱
      60克 椰糖,切碎
      40克 请水
      1片 香兰叶,打结
做法:
先把西米放入过滤网用水冲洗干净,滤干,将西米倒入滚水中,煮至呈透明状 (约10分钟),烹煮中要不停搅拌至西米透明状 (约10分钟)。放在过滤网,在流动的水冲洗去除多余的淀粉,滤干。
舀入小模子或杯子中,放入冰箱冷冻。
煮椰糖酱 – 将椰糖,水和香兰叶一起以小火煮致糖溶化 (煮约2分钟),过滤,待凉备用。
享用前,在冷冻的布丁上淋上适量的椰浆和椰糖浆即可。这甜品最好一天之内食用。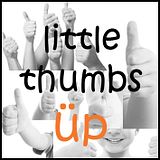 Also to the event Little Thumbs Up ~ October 2015 Event Theme : 
Coconut