Potato Curry Puffs 马铃薯咖喱角
Today's post is a quick and easy family snack …. Potato Curry Puffs. Since I've still had potatoes on my pantry and some leftover frozen puff pastry, I quickly made this flaky Potato Curry Puff as an afternoon snack. Just boil the potatoes till soft, then fry it together with curry powder and onion with little milk. After wrapping the potato filling with the pastry, about 20 pieces, I stored half of them into the freezer. These can be baked as and when I feel like it or when I have unexpected guests for tea.
Potato Curry Puffs
Ingredients
1 packet Frozen puff pastry, (only need large 5 pieces) thaw pastry in chiller for few hour before use
450g Potato
3 tbsp Curry powder
4-5 tbsp Milk
1 large Onion, chopped
1 tsp Sugar
¾tsp Salt or to taste
1tsp Chicken powder
1 beaten egg
Instructions
Wash potatoes and peel skin. Boil potatoes with a pinch of salt until soft and tender for about 15-20 minutes Mash cooked potatoes with a fork, leaving some chunks behind.
Add enough oil in wok, use medium heat fry onion and curry powder till fragrant.
Add cooked potatoes together with the seasoning and milk, stir fry well. Dish up potato filling and leave to cool.
Place puff pastry sheet on a lightly floured table top and use a pizza cutter to cut pastry sheet into 4 equal square sheets.
Put potato filling (about 1 to 1.5 tablespoon) on pastry sheet (refer picture) leaving enough border so that it can be folded over and sealed.
Egg wash the border and fold the edges together. Then use fork press down the edges to seal the border. Place the potato puffs on a lined baking tray and egg wash the tops of each puff..
Bake at preheated oven at 200C for about 25-30 minutes or until golden brown.
 马铃薯咖喱角
***可把包好的咖喱角放在结冰格至1-2个月,随时可取出不须解冻,涂上蛋液直接烘烤即可享用。
材料:约20个
     1包 冷冻酥皮,(只用5大片)放冷藏室解冻数小时

     450克 马铃薯

     3汤匙咖喱粉

     4-5汤匙 牛奶

     1粒 大洋葱,切碎

     1茶匙 白糖

     3/4茶匙 盐或适量

     1茶匙 鸡精粉

     1个 鸡蛋,打散
做法:
马铃薯洗净去皮。放入沸水中(加入少许盐)煮约15-20分钟这熟。用叉把马铃薯稍微压烂。

热锅加入适量的油,用中火将洋葱和咖哩粉炒香。

倒入马铃薯和调味料和牛奶,拌匀即可。冷却后备用。

台面撒些面粉,放上酥皮,用pizza刀切出四个小方格。

放入1 到 1.5 汤匙马铃薯馅在皮上(请看图),用蛋液涂边。将酥皮对折成三角形,用叉压实边缘。

烤盘放上牛油纸,将咖喱角放上。皮面扫上蛋液.

放入预热烤箱200度烤约25-30分钟或烤至皮面金黄色即可。
***********
This post is linked to the event, Little Thumbs up organised by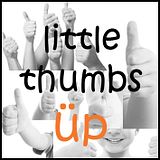 Congratulation NewsLoop turns 2 today!
Just received this huge chocolate cookie from NewsLoop ~ Thank you!