August month is almost coming to an end and I'm really running out of time, busy making mooncakes lol! But after seeing the Plum Tartlets post in
Zoe's
blog, I told myself that I too must make this Plum Tartlet. I love the buttery crumbly base and the caramelized brown sugar did wonders to the sour plums that I bought. This recipe yields 6 small tartlets and they can be ready in about 30 minutes. Really perfect for an afternoon tea.
Plum Tartlets 梅子挞
Instructions
Preheat the oven to 170 degree C. Lightly butter 6 cups of a muffin try and line each base with a circle of baking paper.
Sift flour, baking powder and salt together in a bowl, set aside.
In the bowl of an electric stand mixer fitted with the paddle attachment, cream the butter on medium-high speed until pale and fluffy, about 2 mins. Add the egg yolk, sugar, vanilla extract and lemon zest and continue to beat until the mixture is light in colour. In a separate mixing bowl, combine flour, baking powder and salt.
Reduce the speed to low and add sifted flour mixture in thirds, mixing just until incorporated; careful not to overmix.
Divide the dough evenly among muffin cups. Place plum slices in each cup, lightly pressing the slices into the dough with your fingers. Sprinkle the tops with brown sugar.
Bake for 30-35 minutes, until the tartlets look set and the tops are bubbly and caramelized to a golden brown. Dust with icing sugar and serve.
These are best served warm, but they can be covered with plastic wrap and refrigerated for up to 3 days.
梅子挞
又是一个简易食谱。很开胃的酸酸甜甜的梅子挞,只需烘烤约30分钟就可以享用了。赞!
 150克 面粉

1/2茶匙 发粉

1/8茶匙 盐

125g 无盐牛油,温室

1个 蛋黄

40克 细砂糖

1/2茶匙 Vanilla香精

1粒柠檬屑

4-5粒小梅子

2汤匙 赤砂糖

适量糖粉装饰
预热烤箱170度。准备一个玛芬烤盘,盘内涂牛油, 底部铺一张小圆形纸。

将面粉,发粉和盐一起过筛到碗里,混合均匀,备用。

用桌面型搅拌器以中速度打发牛油至泛白约两分钟,加入蛋黄,赤砂糖,Vanilla香精和柠檬屑继续搅打至颜色变白。

换至低速度,分三次加入粉类,拌匀,注意不要过度搅拌。

把面糊平均倒入烤盘里,排入梅子,用手指轻轻的把梅子微压入面糊。洒上赤砂糖在表面上。

烤约30-35分钟直到垯上层呈现金黄色。洒上适量糖粉。

可趁热享用或收进冰箱可冷藏三天。
I am submitting this post to 
 Bake Along
, an event organised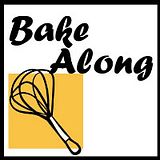 This post is also linked to the event,
 Little Thumbs
 up organised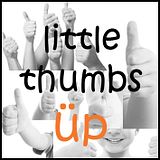 ********