Raspberry Coconut Slice 覆盆子果酱椰香片
This Raspberry Coconut Slice is perfect for afternoon tea. This is a quick and easy recipe with simple ingredients that you can easily find in your home pantry. As the name implies this coconut slice has a crusty top layer which is full of coconut fragrance, a buttery cake base with a spread of raspberry jam in the middle. You can opt to swap with any other fruit jam of your choice.
Raspberry Coconut Slice
Ingredients
90g butter, softened
95g caster sugar
1 egg, about 70g
35g self-raising flour
100g plain flour
1tbsp custard powder
raspberry jam
Coconut topping
1 cup desiccated coconut (80g)
40g caster sugar
1 egg, lightly beaten, about 70g
Instructions
Preheat oven to 180 deg C, Line a 11 x 7.5 inches rectangular pan, all sides up.
Cream butter, egg and sugar together in a bowl with an electric mixer until light and fluffy.
Sift in flours and custard powder and fold well with a rubber spatula to a soft dough. Spread dough into pan, followed by a layer of raspberry jam or any fruit jam of your choice.
Combine coconut topping in a bowl with a hand whisk and sprinkle evenly over jam.
Bake for 40 minutes or until golden and cool in pan before removing slicing.

recipe adapted from the cookbook The Afternoon Tea Collection with some adjustments.
覆盆子果酱椰香片
Ingredients
90克 温室牛油
95克 细糖
1个 全蛋,约70克
35克 自发面粉
100克 普通面粉
1汤匙 蛋黄粉
覆盆子果酱,适量


椰丝铺面

80克 干椰丝
40克 细糖
1个 全蛋,打散,约70克
Instructions
预热烤箱至摄氏180度。准备一个11 x 7.5寸烤盘,铺上烘焙纸,备用。
用电动打蛋器以中速度将牛油,鸡蛋和细糖打至松发。
筛入粉类及蛋黄粉,用刮刀翻拌均匀至软面团。然后铺入烤盘内抹平,接着涂上适量的覆盆子果酱或自己喜欢的果酱。
将椰丝料混合均匀,然后平均撒在果酱面上便可。
放入烤箱烤约40分钟至金黄色,让蛋糕连模待凉,脱模切片即可享用。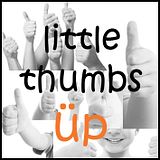 Also to the event Little Thumbs Up ~ October 2015 Event Theme : 
Coconut