This is a soft type of oatmeal cookie which is fragrant, a little crisp, filled with dried fruits and walnuts. Again I'm using all the leftovers I've in my pantry in this recipe….don't understand why I can never finish using my leftovers.  You can add in any type of dried fruits or nuts you've at home to make your favourite version. A very good snack for any time of the day.

Oatmeal Cookies
Ingredients
120g Butter
150g Plain flour
½ tsp Baking powder
⅛ tsp Salt
50g Roll Quick Oatmeal
70g Brown sugar
1 tbsp Honey
1 Egg, lightly beaten
½ tsp Vanilla extract
75g Dried fruits (dried apricot, dried cranberry, raisin), cut to pieces
35g Walnuts, chopped finely
Instructions
Sift flour, baking powder and salt together. Add oatmeal and mix well.
Whisk butter and brown sugar with an electric mixer until creamy. Slowly add beaten egg into it and blend well. Add in honey and vanilla extract, mix well.
Dump in all the dry ingredients, chopped walnuts and dried fruits. Mix well.
Scoop out about ½ tbsp of the dough and drop it on the baking tray (lined with parchment paper).
Sprinkle some roll oats on it and bake at preheated oven 180 degrees C for about 15 minutes or golden brown.
燕麦曲奇 
材料:

120克 牛油

150克 面粉

1/3 茶匙 发粉

1/8 茶匙 盐

50克 燕麦

70克 黄砂糖

1 汤匙 蜜糖

1 粒 蛋,打散

1/2 茶匙 Vanilla香精

75个 干果 (加入你喜欢的干果~杏脯,蔓越莓,葡萄干),切小粒

35克 核桃碎
面粉,发粉,盐同萨匀,加入燕麦拌匀。

牛油与黄砂糖同打至忌廉状,慢慢加入鸡蛋再打透。拌入蜂蜜和vanilla香精。

倒入粉料,核桃碎和干果拌匀。

舀约1/2汤匙粉团,略按篇,排放于已垫牛油纸的烤盘上。

撒上燕麦,送入预热烤箱,以180度烘约15分钟左右至金黄色即可。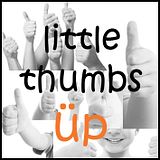 This post is linked to the event, Little Thumbs up organised by