Dried Tomato Cherry, Pineapple and Almond Loaf 番茄,凤梨干,杏仁面包
I have not been blogging for more than a week because of the school holidays, busy with the kids around and also relaxing myself staying away from my computer . So now I'm back to share this healthy post with oats. I'm so obsessed with oats these days for oats can add extra nutrition to a variety of healthy dishes. I saw this loaf recipe from
Bill Granger
and immediately made it straight away. This is so easy peasy. Just combine all the ingredients together, stir well and bring to bake. I'm so pleased with the end result. The loaf was quite dry and a bit sweet but it was packed with almonds, dried fruits and oats. The loaf can be stored in room temperature for 3-4 days or chill it in the fridge for a week. If you love munching, do not miss baking this loaf for the coming Christmas season.
Dried Tomato Cherry, Pineapple and Almond Loaf
Ingredients
50g Rolled oats
300ml Fresh milk
240g Self raising flour
1 tsp Baking powder
125g Dried Cherries (used dried tomato cherries), diced
50g Dried apple (used dried pineapple), diced
75g Brown sugar (used 50g)
1 tsp Ground cinnamon
3 tbsp Honey (used 2 tbsp)
1 Egg, 70g, lightly beaten
3 tbsp roughly chopped Almonds plus 2 tbsp extra
Instructions
Put the oats in a bowl, pour the milk over them and leave to soak for 30 minutes.
Preheat the oven to 180 degree C.
Light grease and line a loaf tin with baking paper.
Sift the flour and baking powder into a bowl and stir in rolled oats, dried fruit, sugar, cinnamon, honey, egg and almonds. Mix together well.
Spoon the mixture into the tin, level the top and sprinkle with the extra almonds. Bake the loaf for about 45 minutes, or until it is golden brown on top and cooked through.
Leave it to cool a little in the tin before turning out onto a wire rack to cool completely.
番茄,凤梨干,杏仁面包
材料:

50克 燕麦片

300豪升 鲜奶

240克 自发面粉

1茶匙 发粉

125克 番茄干,切粒

50克 凤梨干,切粒

50克 黄糖

1茶匙 肉桂粉

2 汤匙 蜜糖

1 个 鸡蛋,约70克,打散

3 汤匙 杏仁,切碎,另切碎2汤匙撒在表面上

做法:
把燕麦片和鲜奶浸泡在碗中30分钟。

预热烤箱180度。

准备一个长方型烤盘,铺上一张防粘烤焙纸。

自发面粉和自发粉一起过萨在碗中,倒入浸泡好的燕麦和鲜奶,干果,糖,肉桂粉,蜜糖,鸡蛋和杏仁碎拌均匀即可。

倒入准备好的烤盘中,再撒上两汤匙的杏仁碎在表面上。送入预热烤箱,烘烤45分钟致熟。

让面包在烤盘内稍微凉一下,在拿出面包放凉即可。

面包可以在温室收藏3-4天或收在冰箱1个礼拜都没问题。
     ** 这款面包是属于干性的,不过加入了干果和杏仁口感真不错。要慢慢的嚼,才能吃出它的味道。
I am linking this post to "Cook Like A Star"
I am also linking this post to Little Thumbs Up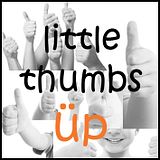 The theme for November is Oats,